Instructions:
If a citation was issued, fill in the citation # and then complete Viol. 1-4.
Definition:
The citation number which encompasses any violation issued.
Rationale:
This element is important for evaluating safety laws and enforcement practices. This information is not available from the driver license file.
Example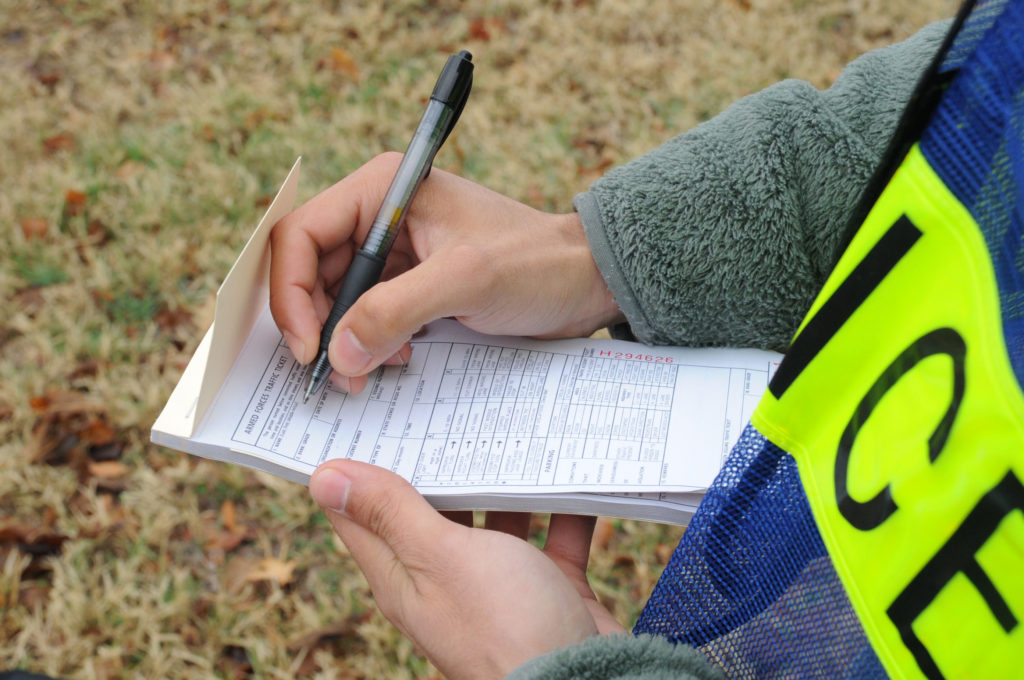 Accuracy Checks
If Driver Contributing Code indicates a citable offense, all issued citations should be listed under Citation Number and Violation 1-4 (Chapter/Section/Subsection).
Data Quality Audit Results
Report Type
Acceptable
Inconsistent
Invalid
Empty
Local Police (electronic)
578
97.0%
3
0.5%
–
–
15
2.5%
Local Police (paper)
597
97.7%
6
1.0%
–
–
8
1.3%
State Police (electronic)
588
94.4%
9
1.4%
1
0.2%
25
4.0%
Total
1763
96.3%
18
1.0%
1
0.1%
48
2.6%