Instructions:
Record the Address, City, State, Zip.
Definition:
The street number, street name, city, state, and zip code belonging to the driver(s), non-motorist(s), and passenger(s). For 'vehicle', it is the owner information listed on the registration, regardless of whether the owner is present.
Rationale:
This data element should be collected to facilitate linkage when addresses are available in the health and insurance files and to corroborate the driver license number of drivers. When possible, obtain this information from the driver license.
Example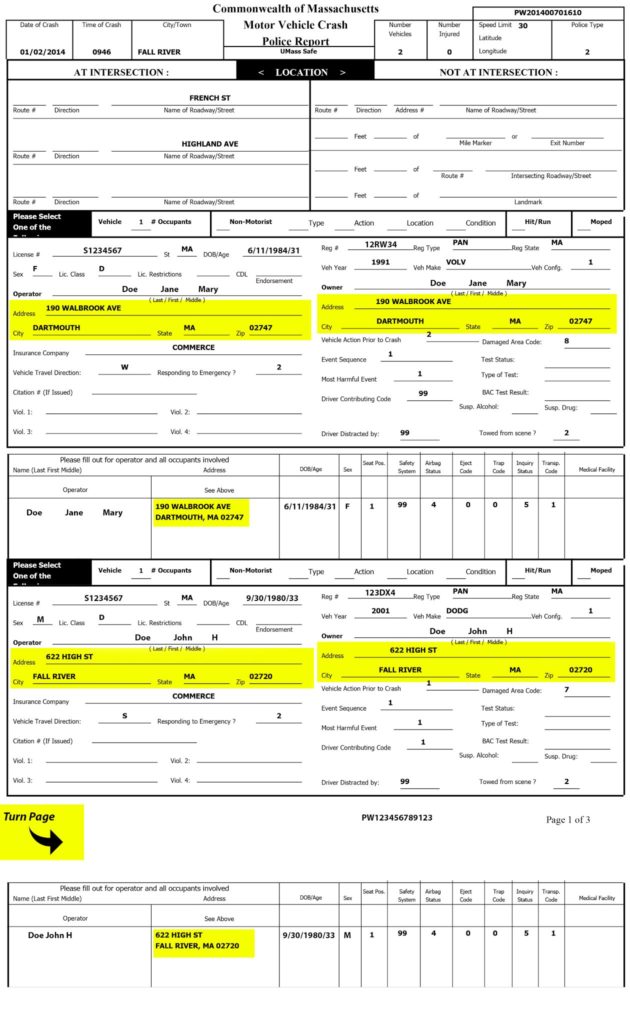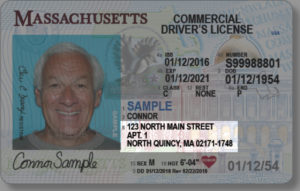 Data Quality Audit Results
Report Type
Complete
Incomplete
Local Police (electronic)
573
92.7%
45
7.3%
Local Police (paper)
622
97.5%
16
2.5%
State Police (electronic)
584
93.7%
39
6.3%
Total
1779
94.7%
100
5.3%
Owner Information was incomplete more often when either the owner of the vehicle was a business, or when it was a case of hit and run, and therefore, officers did not have the information and were unclear on how to document the situation. The Non-Motorist Info field was found to be complete in about 89 percent (32 of the 36) of the reports reviewed. While local police submissions (both electronic and paper) were complete 90 and 93 percent (17 of 19 and 13 of 14) of the time, State Police submissions were complete 67 percent (2 of 3) of the time.