Instructions:
Enter the car model year as YYYY.
Definition:
The year that is assigned to a motor vehicle by the manufacturer.
Rationale:
This element is important for identifying motor vehicle model year for evaluation, research, and crash comparison purposes.
Example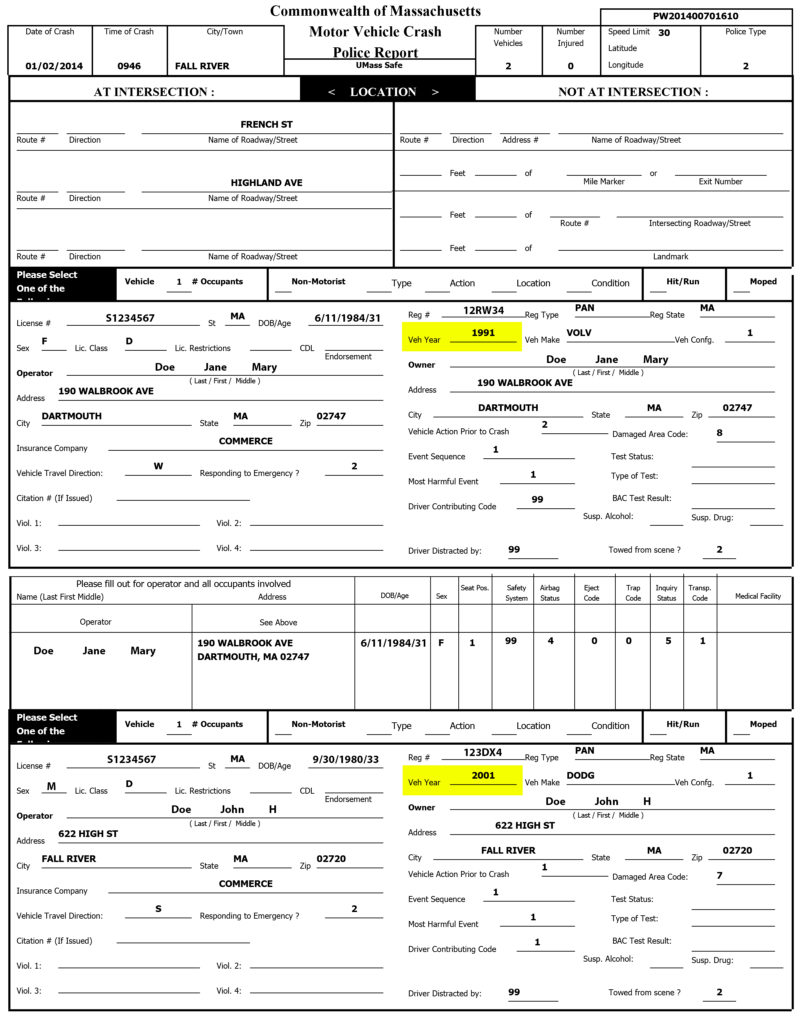 FAQ
Is this information necessary, even on undivided, traditional two-way roads?
Yes, all fields related to crash location and vehicle positioning are important.
Accuracy Checks
If the Vehicle Year is later than 1997, the Air Bag Status code should indicate 'deployed' or 'not deployed'.