Instructions:
Record the alphanumeric identifier assigned by the state, foreign country, U.S. Government, or Indian Nation in which the vehicle is registered.
Definition:
The alphanumeric identifier or other characters, exactly as displayed, on the registration plate or tag affixed to the motor vehicle. For combination trucks, motor vehicle plate number is obtained from the truck tractor.
Rationale:
This element is critical for linkage between the crash and motor vehicle registration files.
Example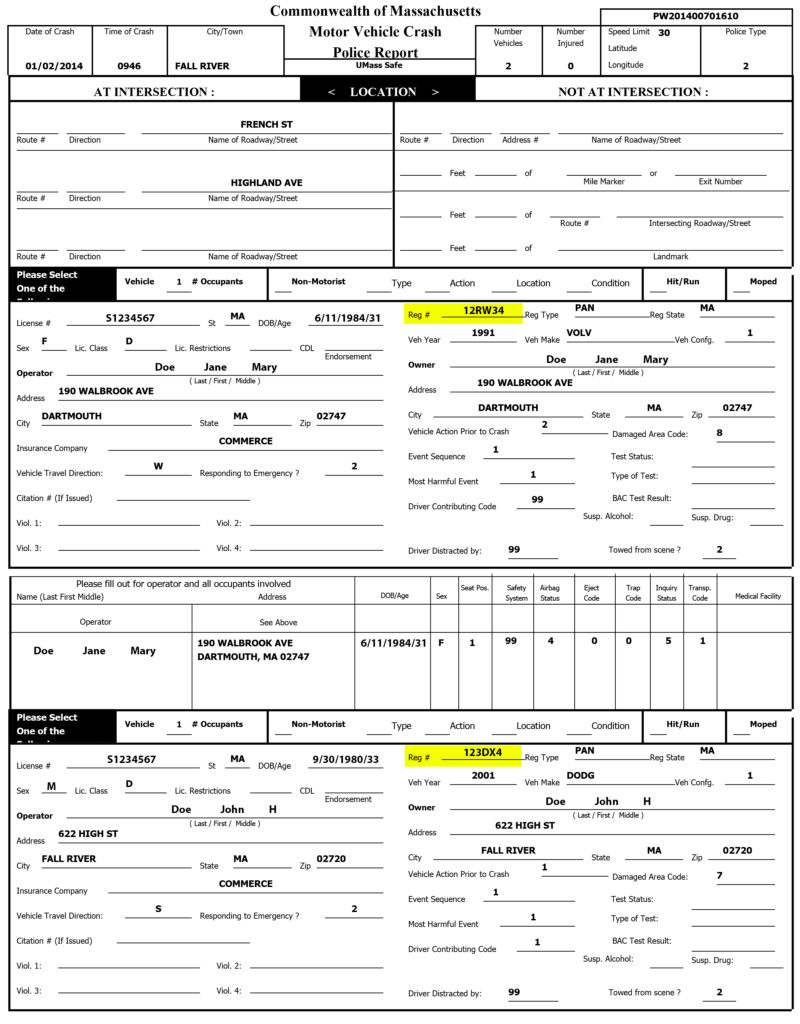 FAQ
If the vehicle registration is expired, should it be listed?
Yes, any known registration information should be entered. Validity can be confirmed after the fact.
Data Quality Audit Results
Report Type
Acceptable
Inconsistent
Invalid
Empty
Local Police (electronic)
611
98.9%
5
0.8%
–
–
2
0.3%
Local Police (paper)
624
98.0%
9
1.4%
2
0.3%
2
0.3%
State Police (electronic)
605
97.3%
10
1.6%
–
–
7
1.1%
Total
1840
98.0%
24
1.3%
2
0.1%
11
0.6%